Health Benefits at Gestation, Continue Through Childhood
by Christina Frangou
Grapevine, Texas—Babies born to mothers who have had bariatric surgery are strikingly healthier at birth and throughout childhood than siblings who were born before their mother's surgery, according to results from a large new study from Quebec.
Even as they grow, children mirror their mother's metabolic health at the time of childbirth, the study suggests. If the mother's lipid profile is good and she has a healthy weight when she delivers the baby, that child will have better metabolic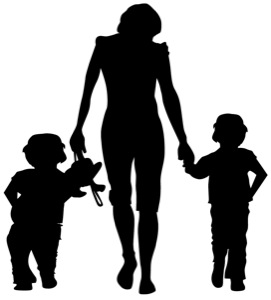 health and less likelihood of gaining weight as he or she grows compared with siblings who were born when their mother was obese.
"Some would say it's a question of lifestyle but these findings don't support that. These [metabolic differences between siblings] were noted at birth," said senior author Picard Marceau, MD, PhD, a surgeon at Laval University in Quebec, Canada.
Earlier studies have shown that children born after a mother's bariatric surgery are healthier and less obese than children born to obese controls (Obes Surg 2004;14:318-24; Pediatrics 2006;118:e1644-e1649). This study, however, is the first to compare children born before their mother's surgery with their siblings born after.
Dr. Marceau presented the findings at the 2009 annual meeting of the American Society for Metabolic and Bariatric Surgery. After his presentation, attendees continued discussing the study as they spilled out to hallway for a break. Several surgeons called the Quebec report the most important study presented at this year's congress.
"The importance of this research cannot be [over]-stated," Bruce Wolfe, MD, professor of surgery at the Oregon Health and Sciences University, Portland, and co-chair of the National Institutes of Health research consortium on bariatric surgery, said at the microphone after Dr. Marceau's talk.
"The findings contribute to an advancement of our understanding of the causes of obesity and have major implications for our understanding of social issues in obesity," he said.
The results indicate that bariatric surgery—or the weight loss produced by bariatric surgery—dramatically alters the intrauterine environment, resulting in infants who are born at healthier weights than their siblings born before the surgery.
As they grow, these children develop fewer problems with high cholesterol, less fat deposits and less insulin resistance or signs of metabolic disorder than their siblings born before their mother's surgery, even when the younger children are breastfed the same way and eat similar food quantity and quality as their older brothers and sisters.
Dr. Marceau and colleagues reviewed the medical charts of more than 2,000 Canadian women who underwent biliopancreatic diversion (BPD). Of these, 161 fertile women who gave birth to 245 children were identified.
The study focused on 37 women who had at least one child before surgery and another child after the procedure. To ensure enough numbers to power the study, the investigators also assessed 10 mothers living within 100 miles who had 23 children before surgery and 10 mothers who had 19 children born after surgery. In total, 79 children born before bariatric surgery (mean age of 18.7 years) and 73 born after surgery (mean age of 10.1 years) were studied.
All mothers and children studied underwent a physical examination. The mothers also provided blood samples for hormone analysis and answered a questionnaire about their pregnancy, health of the newborn and the child's progress and eating habits.
Results showed that babies born after surgery carried health advantages from gestation onward compared with their older siblings. During pregnancy, the mothers experienced far fewer complications with no cases of gestational diabetes, eclampsia or hypertension; for babies born before surgery, 12 women developed gestational diabetes, nine had eclampsia and 15 were diagnosed with hypertension. At birth, the infants born after their mothers underwent bariatric surgery weighed 17% less (P<0.001) and had 86% less macrosomia (0.06) than their siblings.
As the children grew, so did the health disparity with their siblings. They were significantly less likely to become obese or severely obese, with a 75% drop in severe obesity when measured by body mass index (BMI) percentile and a 65% decline when measured by BMI z-score. Overall, the children born after their mothers had bariatric surgery had an 11% decrease in BMI percentile, an 11% drop in waist circumference over height, a 38% reduction in BMI z-score and a 20% decrease in fat content compared with their older siblings. They accumulated belly fat five times slower than their older siblings (P=0.01).
What is most striking, said researchers, is the stark contrast in metabolic conditions in children born before and after surgery. Laboratory tests showed a 30% decrease in insulin resistance, 20% decrease in triglycerides, a 12% increase in high-density lipoprotein (HDL) cholesterol and a 13% decline in the ratio of total cholesterol over HDL in the offspring born after their mother's operation.
"What we see is that the children are the mirror of their mother. What the surgery did in the mother is found in their children," he said.
Although many mothers altered their own eating habits after surgery, 80% said they gave their children the same food quantity, and 60 gave the same food quality as their children born before surgery. Nearly 80% said their children born after surgery dieted less than their older offspring.
The finding has important implications for obese women considering pregnancy, said Dr. Marceau.
"Bariatric surgery before pregnancy significantly improves an obese woman's chances of giving birth to children who don't have obesity-related metabolic disorders," he said.
Surgery can halt the cumulative transmission of obesity from one generation to the next, what Dr. Marceau called a "vicious cycle of obesity."
"If we are to curb the obesity epidemic, the focus must be on pregnancies," he said.
In the past, health care practitioners encouraged women to avoid undernutrition of babies. Now emphasis must shift to halting overnutrition, he said.
The study also showed that boys' and girls' bodies responded differently. In boys, the predominant effect was prevention of severe obesity and correction of the lipid metabolism, whereas in girls the greatest effects were improved insulin sensitivity and decreased tissue fat percentage, independent of weight loss.
One limitation of the study is that researchers cannot say definitively that the results would hold true for children of the average bariatric surgery patient today. Only 0.5% of bariatric surgery patients in the United States today undergo BPD, according to the American Society of Metabolic and Bariatric Surgery. The BPD procedure, which was performed on all women in the study, is associated with the greatest weight loss and highest rates of diabetes resolution of all bariatric operations (Am J Med 2009;122:248-256). The mothers in the study lost 36% of overall body weight, dropping from an average of 286 to 182.6 pounds (P=0.001). Their BMI fell 35% from 48.5 to 31.5 kg/m2 (P=0.0001).
However, even minimal weight loss in an obese woman can significantly improve the health of her children, said Dr. Marceau. "Pregnancy is a time for great investment in life, even if it is minimal weight loss or restrictive diets."
Source:
The original version of this article appeared in General Surgery News
ISSUE: SEPTEMBER 2009 | VOLUME: 36:09
URL: http://www.generalsurgerynews.com/ViewArticle.aspx?d=Obesity+Care&d_id=410&i=September+2009&i_id=558&a_id=13803